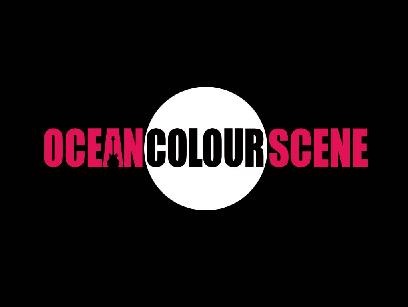 Ocean Colour Scene
The Day We Caught The Train
I never saw it as the start its more a change of heart
Rapping on the windows, whistling down the chimney pot
blowing off the dust in the room where I forgot I laid my plansin solid rock
Stepping through the door like a troubadour whiling just an houraway,
looking at the trees on the roadside feeling its a holiday.
You and I should ride the coast and wind up in our favouritecoats just miles away.
Roll a number write another song like Jimmy heard the day hecaught the train.
He sipped another rum and coke and told a dirty joke
Walking like Groucho sucking on a number 10
Rolling on the floor with the cigarette burns walked in
I'll miss the crush and I'm home again.
Stepping through the door with the night in store whiling just anhour away,
step into the sky in the starbright feeling its a brighter day.
You and I should ride the tracks and find ourselves just wadingthrough tomorrow
and you and I when we're coming down we're only getting back
and you know I feel no sorrow.
When you find that things are getting wild don't you need dayslike these